How can you ever forget seeing your first bike under the Christmas tree? I could not sleep on Christmas eve wondering if my parents picked up on my subtle hints about the kind of bike I was hoping for. The next morning, we ran into the living room and there it was parked under the tree with my name on it.

I screeched in joy as it sparkled with colored tassels on the hand grips, I was still in my pajamas and could not wait to take it for a ride. That feeling of exhilaration is one of my most treasured childhood memories.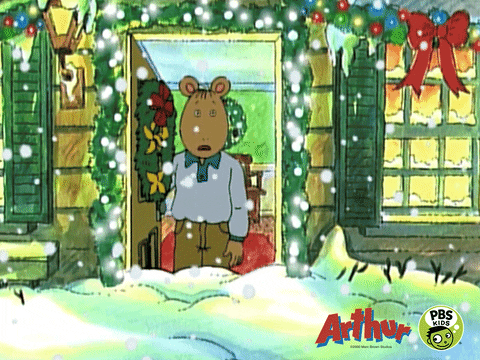 There was a combination of fear wrapped in excitement to overcome because there was just one thing missing, I had to muster the courage and learn to ride my new bike.

Luckily, I had a big brother who was patient with me and could explain the physics of peddling, balancing, braking and of course how to gracefully fall off my bike.

There was a lot of falling, and scrapped knees that lasted for months.

Learning how to ride a bike for the first time is a portal that we all go through, but I quickly learned that not only does it require skill, I had to muster the courage to overcome my fear.

Living on a hill did not make the situation better but it definitely helped me understand how to use my brakes!
If your old bike is at the back of the garage and has a flat tire, maybe it is time to dust it off.

Bike maintenance is essential to keeping your bike in tip-top shape.

If your old bike needs some special attention, head over to your local bike shop for a tune up. It will serve you well to check out the local bike trails that are available in your neighborhood for hours of operation, bike class type, parking for offloading your bike, etc.

This is a great way to familiarize yourself with the trail system and scout out places that you want to visit along the way.

Remember to pack your portable bike pump in case you get a flat and always wear brightly colored clothes and a helmet for safety.
There is a bike for everyone, yes, even you.
They come in all types and sizes, styles and colors, so if you haven't been on a bike in a number of years, it's definitely time to head over to your local bike shop and try one on for size.
Talking with an experienced cyclist can provide insight to the type of bike to consider.
If you are considering a bike for transportation, you might consider a road bike.
If you are more the adventurous type, a mountain bike might be in store for you.
There are recumbent bikes for those who enjoy a more relaxed ride and of course there are folding bikes that are lightweight and easy to transport.
When I got my folding bike, I gave my old bike to a dear friend who was looking for a way to begin riding in his neighborhood.
The folding bike easily fits in the
back seat of your
car, eliminating the need for a bike rack on your vehicle.
A folding bike is a great option for combining various modes of transportation, such as riding your bike to the train station that will whisk you off to your final destination giving you the luxury of having your bike with you.
A bike that is proportionate in height and weight along with a well-placed seat makes for a more comfortable ride.
Watching someone riding a bike that the seat is set too low, looks so uncomfortable and usually means that the bike rider has to work harder to peddle and tires quickly.
Your bike ride can be a great experience when you have the full range of motion by having the bike seat set for your height.
Remember to pack the basics before your ride.

Always include a small bike pump and patch kit in your bike bag.

In many areas, bike Fix It stations have been installed along bike paths for basic bike repair.

The City of Rancho Cucamonga has installed several fix it stations along the Pacific Electric Trail, located at the Route 66 Trailhead, Central Park and at Etiwanda Avenue adjacent to the Etiwanda Depot.

A
Fix-It Station
includes all the tools necessary to perform basic
bike repairs
and maintenance, from changing a flat to adjusting brakes and derailleurs. The tools are securely attached to the stand with stainless steel cables and tamper-proof fasteners.
There is no better time than today to start riding your bike again and remember to mind the rules of the road and observe safe distancing from other cyclists and pedestrians by wearing a face covering.
Enjoy yourself as you remember that first feeling of freedom when you were young.
- Victoria Jones Friend of the Pacific Electric Trail
Visit our Website more information
Like us on Facebook