In the blink of an eye, we had to immediately retreat from our normal way of life and isolate from any "in person" social contact.
Isolate from work, isolate from play, isolate from each other.
Isolation is so unnatural to my sense of well-being because it starves me of the one thing that I need the most, human interaction and sociability with my community.
May is National Mental Health Month and now more than ever, we need to pay attention to the signs of depression, loss of appetite, anxiousness, irritability, and confusion.
Check out the various resources that are available to you in your community.
All at once we had to stop being who we were and figure out how to navigate the maze of conflicting directions and put our lives on hold.
I feel like Alice when she stepped through the looking glass where large is small, small is large, up is down and down is up.
Most of us understood the seriousness of this emergency even when the rules were changing daily but it has been a challenge.
Public-health officials who suggest that everyone should shelter in place, do not give any latitude to do anything other than wait for the "all clear".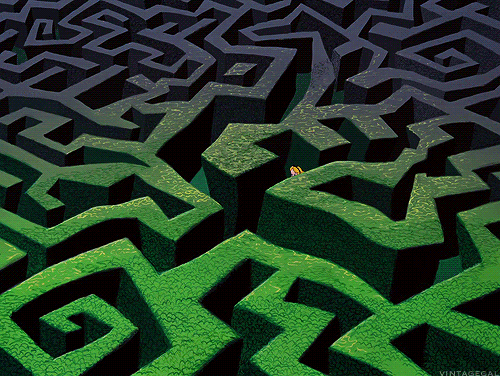 During the second world war in England, when the sirens went off because of an air raid, everyone went directly to the nearest bomb shelter.

They could hear the bombs dropping and feel the ground shake.

When the "all clear" siren was eventually sounded, and they emerged from the shelters, people could see the immediate devastation to their city.

For us, when we go out, everything looks the same, we feel the same, and we long for our lives without the virus.

But unfortunately, the virus is here, it is invisible, silent, and just as deadly as a 500-pound bomb.

It can destroy more lives than a bomb dropped from the sky.

This quarantine was thrust upon us unexpectedly and for many, it has been difficult to navigate.

But by sacrificing social interaction, it buys time for the public health experts to develop anti-virus testing and flatten the curve of the death rate nationwide.
Everything in our lives changed and it became apparent that nothing would be the same again.

How can we begin to explain to our children the seriousness of this pandemic and not scare them?

Watching families grieve for their family member who died alone and then accepting that even their funeral might be delayed or conducted remotely was especially painful.

I am so grateful for the many food banks that are doing their best to provide food for families that have never had to ask for help before this economic crisis. It hurts my heart when I learn that some of our colleagues lost their jobs and were unable to process their claims for unemployment due to the historically high number of people filing for their benefits. Some who did not receive a stimulus check and are wondering how they are going to feed their families.

Understanding the need to protect our elders who are already isolating in assisted living communities is especially sad.

Witnessing the cracks in our health care system getting bigger and realizing that there is not a sense of urgency to provide testing for everyone concerns me greatly.

Watching in slow motion how this pandemic has affected the global economy contributes to my insomnia.
As some states consider reopening businesses with strict official guidelines, this seems to be premature by many and too slow by others as the health experts are predicting that we are not out of the woods by any means and that most of us are susceptible to catching this virus.
We will see the crest of fatalities climb until mid-year or longer.
No
one is immune to quarantine fatigue.
The rush to classify essential vs non-essential businesses quickly thrust tens of thousands to close their doors.
Restaurants big and small had to significantly scale back and lay off staff.
What restaurant owner goes into the hard work of opening a restaurant, hiring a winning team, creating an award-winning dining experience that has a devoted clientele and watched it grow year after year, then wake up and realize that the pandemic guidelines have deemed restaurants as non-essential.
Restaurants are a major part of tourism, conventions, and hospitality in San Diego where the owners of
Animae
had to make the difficult decision to close the doors in mid-March for the safety of their employees and the community.
During these uncertain times, the owners of Animae anxiously await new California guidelines to reopen.
Animae is committed to weathering this storm and returning stronger than ever.
Photo by Frederico Erthal from Pexels
How do we safely return to public transportation when it is safe to go back to work?

P
ublic transportation officials are
faced with developing new policies to ensure the safety of their passengers. Entertainment venues are reexamining how to continue their season without a live audience.
The decision to go for a run with a friend or gather in a park with extended family maybe just what you need to clear your head. For people with low risk of coronavirus transmission in these settings may be outweighed by the health benefits of human connection, exercise, and being outdoors.
The U.S. is in an infectious-disease emergency that has wrought global devastation and taken the lives of more than 80,000 Americans to date, with no end in sight.
What Americans need now is a road map on how to have a life during a pandemic.
May is Mental Health Month and it is a good time to take a moment and consider the following self-care tips during COVID-19. Until then, we will have to exercise patience with our fellow travelers on this road to recovery.